People who bought this product also bought
DESCRIPTION
Suitable For Any Breast Procedures
This underwear for women bras is designed to provide the activity exercise gym fitness, yoga, sleeping, everyday wear, post-surgical support, especially for breast augmentation, reductions, reconstructions, mastectomy and other breast procedures.
Front 3 Row Hooks Closure & 2 Adjustable Shoulder Straps
This surgical support bra has 3 row hooks in the front, helps you wear or off easily. Also our front closure sports bra is very convenient when you have a check of breast. Unique shoulder strap design can help you reduce the pressure and adjust the tightness to support the breast better without producing discomfort on the shoulder and back.
Back Support & Not Movement
Wearing our strappy sports bra with cross-cross back designed will help you boost posture, reduce back pain and avoid straps from slipping off shoulders, provide optimal lift and support for post-surgical healing and comfort. During you do exercises, the black bra won't move and prevent strong shock to protect the wound healing as it has a narrower elastane and rubber band under the bust, post-surgical sports bra can let air to touch your skin and keep you cool.
Comfortable To Wear All Day
The post-surgical bra is made with lycra material , its feature elastic, soft and breathable, it won't irritating your skin and incisions but make you feel comfortable to wear all day. Flat seams and fine stitching that eliminate indentations on your skin and prevent markings on outer clothing.
Speed Up Healing & Breast Support
Women adjustable sports bra has semi mold cup around but no padding in it, make you feel smooth and full coverage your breast. The mastectomy bra provide a gentle compression to reduce pain and swelling, speed up the healing process, greatly improve your results after an operation. The soft bra for post operation recovery lift up breast, providing a comfort and supportive care for your breast.
SIZE CHART
TAGSIZE
(Inch)
WAIST
(Inch)
LENGTH
(Inch)
S
27.2-29.5
24.8
M
29.5-31.9
25.6
L
31.9-34.3
25.6
XL
34.3-36.6
26.4
2XL
36.6-39.0
26.4
3XL
39.0-45.3
27.2
×
SIZE CHART
TAGSIZE
(Inch)
WAIST
(Inch)
LENGTH
(Inch)
S
27.2-29.5
24.8
M
29.5-31.9
25.6
L
31.9-34.3
25.6
XL
34.3-36.6
26.4
2XL
36.6-39.0
26.4
3XL
39.0-45.3
27.2
Confirm Your Size
Every product has size chart, which can be viewed by clicking "SIZE GUIDE" on the page.
The uniform unit used in the size table is inch.
If still any problem, be free to email us.
Measurement methods:
Step 1. Using your tape measure, measure the entire chest, waist or buttocks horizontally. (Note: If measure the hip, you need to move the tape from the waist down to the widest position of the hip.)
Step 2. Relax your hands, breathe naturally, and the tape measure must be straightened. (Note: the tape measure should be kept level with the ground and straightened).
Step 3. Read, read the value on the tape measure.
Step 4. The measurement can be repeated 2-3 times to eliminate errors.

Women Chest & Cup Size Please Click Here>

Back To Top>

Go To The SIZE GUIDE>
About Shipping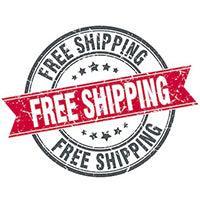 ---
About shipping
Different countries have different transportation times and shipping companies.
Due to the COVID-19 and some special circumstances, some packages may be delayed a little.
The shipping countries and time table:
| | |
| --- | --- |
| Country | Time |
| United States | 5-15 Business days |
| Australia | 5-14 Business days |
| Canada | 7-16 Business days |
| United Kingdom | 6-18 Business days |
| France | 7-16 Business days |
| Germany | 6-16 Business days |
| Italy | 7-20 Business days |
| Spain | 7-15 Business days |
| Rest of world | contact us to confirm the shipping time and method. |
If your parcels will delayed, we will notify you by email in advance.
*Some accident and urgent situations will affect the delivery. But we will also notify customers in advance and solve problems in time.
Any questions, please contact us in time.
Email: service@nebilityvip.com return
Exchange & Return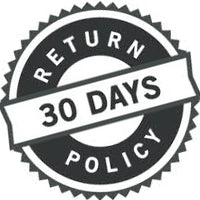 ---
*You should measure and choose your size before placing the order. Confirm the size and address again by our email. (Usually we will send a email after you place order.)
*If there are quality problems such as sending the wrong size, sending the wrong product, or damage, we will resend the correct product for free.
When the product is not suitable for you, you can choose to return or exchange it, but it must also meet the following requirements:
1. Inform us of this news via email or Facebook in time.
2. Do not return directly to the address on the package.
3. Get the details of return and exchange by contact us, including method/address/product.
4. Only in 30 days(After you received it.)
PS: The refunded fee needs to be borne by the customer, and the details of the fee are communicated by email or Facebook.