People who bought this product also bought
DESCRIPTION
Weight Loss
Neoprene sauna pants hot thermal weight loss shaper pants is made of neoprene composite fabric which is designed for daily fitness routine, workout, sports exercises for weight loss, unique fibers will warm your body quick to create a sauna effect to your lower belly, fat tummy ,legs and thighs for sweat faster. It can accelerate the process of fat burning, sweat out all the water weight, tone your legs and thighs, help you to lose weight healthily and easily
Get A Slimming Shape
This hot thermal slimming pants body shaper workout capri can help! Hot thermal women pants provides tight but comfy compression to firm your tummy area, flatten your stomach to let you look slim, helps you correct improper posture in running or daily workout exercises to get a trimmer body shape. Premium neoprene fabric thermal effect helps maximize sweating to burn more fat.it's time to say bye to fat belly to get streamline look.
Neoprene Sauna Body Shapewear
Thermal neoprene sauna body shapewear can help sports become simpler and more interesting. This neoprene capri leggings is a light-weight pants but meanwhile can provide enough support to your core body and tummy control. The comfortable fabric allows free movement while doing yoga, jogging, hiking. Sauna effect will collect the body heat to make you sweat more than other sports shorts so that you can burn fat quickly
Elastic Waistband
Elastic waistband ensures it stays in its place and won't fall down, stylish color-contrast lines for visually sleek look. A deep pocket on the right side is convenient for stashing your phone, wallet, and keys. This sauna shaper pants thigh trimmer will eliminate the cellulite on the legs, thighs, butt and waist. It's fashionable. But does its work of weight loss and slimming the body, it can be matched with all kind of waist trainer corset tank top and sauna suit
Great Customer Service
Suitable for all activities including yoga, jogging, hiking, sauna and fitness, it can enhance sweating on abdomen, waist and thighs of long-term use. It's the good choice of neoprene pants for weight loss.
SIZE CHART
TAG SIZE

WAIST
(Inch)
HIP
(Inch)
LENGTH
(Inch)
S
25.9-28.3

33.8-36.2
29.1

M
28.7-31.1

36.6-38.9
29.5

L
31.4-33.8
39.3-41.7
29.9

XL
34.2-36.6
42.1-44.4
30.7

2XL
37.0-39.3
44.8-47.2
30.7

3XL
39.7-41.7
47.6-49.6
30.9

×
SIZE CHART
TAG SIZE

WAIST
(Inch)
HIP
(Inch)
LENGTH
(Inch)
S
25.9-28.3

33.8-36.2
29.1

M
28.7-31.1

36.6-38.9
29.5

L
31.4-33.8
39.3-41.7
29.9

XL
34.2-36.6
42.1-44.4
30.7

2XL
37.0-39.3
44.8-47.2
30.7

3XL
39.7-41.7
47.6-49.6
30.9

Confirm Your Size
Every product has size chart, which can be viewed by clicking "SIZE GUIDE" on the page.
The uniform unit used in the size table is inch.
If still any problem, be free to email us.
Measurement methods:
Step 1. Using your tape measure, measure the entire chest, waist or buttocks horizontally. (Note: If measure the hip, you need to move the tape from the waist down to the widest position of the hip.)
Step 2. Relax your hands, breathe naturally, and the tape measure must be straightened. (Note: the tape measure should be kept level with the ground and straightened).
Step 3. Read, read the value on the tape measure.
Step 4. The measurement can be repeated 2-3 times to eliminate errors.

Women Chest & Cup Size Please Click Here>

Back To Top>

Go To The SIZE GUIDE>
About Shipping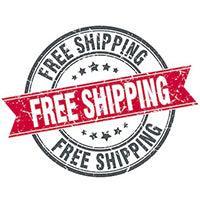 ---
About shipping
Different countries have different transportation times and shipping companies.
Due to the COVID-19 and some special circumstances, some packages may be delayed a little.
The shipping countries and time table:
| | |
| --- | --- |
| Country | Time |
| United States | 5-15 Business days |
| Australia | 5-14 Business days |
| Canada | 7-16 Business days |
| United Kingdom | 6-18 Business days |
| France | 7-16 Business days |
| Germany | 6-16 Business days |
| Italy | 7-20 Business days |
| Spain | 7-15 Business days |
| Rest of world | contact us to confirm the shipping time and method. |
If your parcels will delayed, we will notify you by email in advance.
*Some accident and urgent situations will affect the delivery. But we will also notify customers in advance and solve problems in time.
Any questions, please contact us in time.
Email: service@nebilityvip.com return
Exchange & Return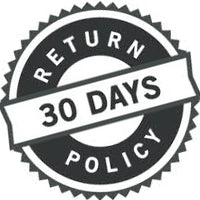 ---
*You should measure and choose your size before placing the order. Confirm the size and address again by our email. (Usually we will send a email after you place order.)
*If there are quality problems such as sending the wrong size, sending the wrong product, or damage, we will resend the correct product for free.
When the product is not suitable for you, you can choose to return or exchange it, but it must also meet the following requirements:
1. Inform us of this news via email or Facebook in time.
2. Do not return directly to the address on the package.
3. Get the details of return and exchange by contact us, including method/address/product.
4. Only in 30 days(After you received it.)
PS: The refunded fee needs to be borne by the customer, and the details of the fee are communicated by email or Facebook.