Unisex Back Support Brace Posture Corrector
Regular price
Sale price
$25.99 USD
Unit price
per
COUPONS

1.Discount Code"N10" for you enjoy 10% off.(only for one product order)

2.Discount Code👉NY12,enjoy 12% off.(only on bodysuits and shapewear)

3.✨✨SALE: 20% Off On the Second Pcs Sitewide
Comfortable Support
This back posture braces was made of soft but elastic material, which can provide great support without causing any additional discomfort. Featuring foam pads protect your skin against rubbing and keep the straps from digging into armpits, giving you effective posture correction without restricting movements.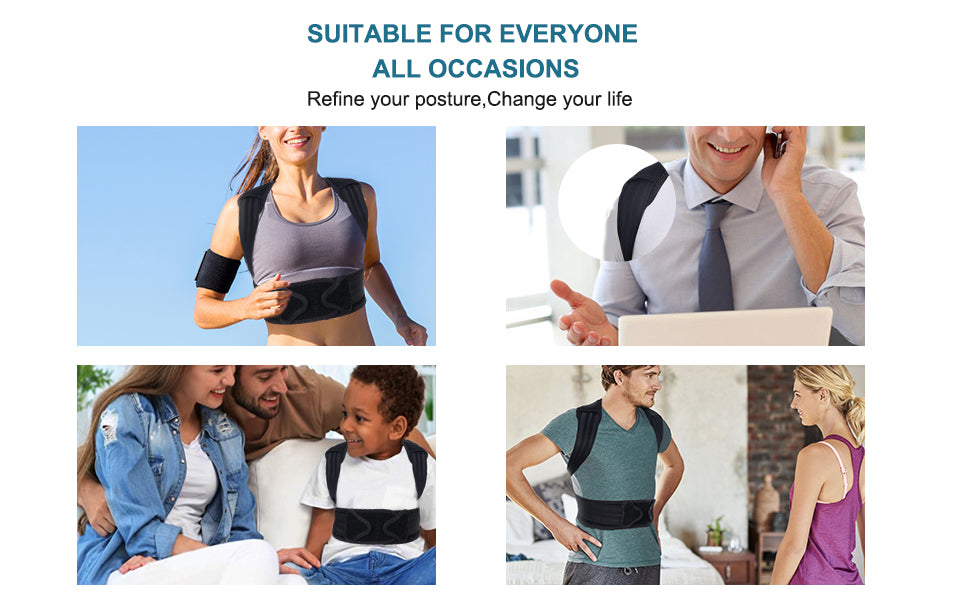 Innovative Structural Design
Back support brace designed with integrated structure make the waist velcro straps and shoulder straps connect together, a simple pull of the waist straps can adjust the tightness of the entire posture corrector from shoulder to waist, which make it easier to use. Built-in 2 steel bones guarantee extra support to strighten back.
Stand Straight & Be Confident
Back holder posture corrector keep you maintain proper position by pulling your shoulders back and aligning your spine back to natural form, Back support brace prevent you from slouching and hunching as well as gradually create the habit of good posture by training muscle, elevate your look and make you seem confident.
Corrector Posture & Relieve pain
You will feel the difference while you put on clavicle support brace, it can help get rid of pain caused by poor posture, improve scoliosis, thoracic posture to prevent further damage by holding back straight, provide instant pain relief and long lasting posture correction to care spine health.
Share