People who bought this product also bought
DESCRIPTION
The Newest Neoprene Composite 1.5mm Fabric
This buoyant wetsuit adopts the more advanced neoprene composite fabric: inner layer: 100% neoprene, outer layer: 100% polyester making this buoyancy full body men wetsuit more elastic, more comfortable and softer when putting on it. Also 3 layers design can keep you warmer in the water.
Full Body Design, Sun Protection
This swimsuit is designed as long sleeves and long trousers not only having the sun protection function, protecting you from the sunburn, but also can keep your body warm effectively. And it is also suitable for water sport to protect the skin from injury.
Humanization Design, More Considerate and Comfortable
This wetsuit design is according to the human body shape which fits the human body. Make you feel comfortable when you put on it. Moreover, the zipper paste is added at the bottom of the zipper to prevent skin injury when moving zipper. Also the back zipper with a zipper rope design solves the problem that you can not reach the zipper, and there is magic tape at the bottom to prevent the zipper from falling. It is more convenient.
New Style Make it More Fashionable
The new style is simple and stylish. The bright color logo on the chest make this suit smarter and the dark printing pattern gives you an extraordinary visual experience,breaking the black dullness. What's more, the knee water ripple anti-slip design, strengthen knee pads, make sports safer.
Suitable for Many Occasions
Suitable for swimming, snorkeling, surfing and other shallow water sport, but not suitable for deep-sea diving. In shallow water sport, the neoprene material can keep you body warm effectively, let you enjoy yourself in the water for a longer time.
SIZE CHART
TAG SIZE
(Inch)
WAIST
(Inch)
CHEST
(Inch)
LENGTH
(Inch)
S
29.9-31.8

35.4-37.4
56.2

M
31.8-33.8

37.4-39.3
57.8

L
33.8-35.8

39.3-41.7
59.0

XL
35.8-37.7
41.7-44.0
60.2

2XL
37.7-39.7

44.0-46.4
62.9

3XL
39.7-41.7

46.4-48.8
63.7

4XL
41.7-44.0

48.8-51.1
65.3

×
SIZE CHART
TAG SIZE
(Inch)
WAIST
(Inch)
CHEST
(Inch)
LENGTH
(Inch)
S

29.9-31.8

35.4-37.4

56.2

M

31.8-33.8

37.4-39.

3

57.8

L

33.8-35.8

39.

3

-41.

7

59.0

XL

35.8-37.7

41.

7

-4

4.0

60.2

2XL

37.7-39.7

4

4.0

-46.

4

62.9

3XL

39.7-41.7

46.

4

-48.

8

63.7

4XL

41.7-44.0

48.

8

-51.

1

65.3
Confirm Your Size
Every product has size chart, which can be viewed by clicking "SIZE GUIDE" on the page.
The uniform unit used in the size table is inch.
If still any problem, be free to email us.
Measurement methods:
Step 1. Using your tape measure, measure the entire chest, waist or buttocks horizontally. (Note: If measure the hip, you need to move the tape from the waist down to the widest position of the hip.)
Step 2. Relax your hands, breathe naturally, and the tape measure must be straightened. (Note: the tape measure should be kept level with the ground and straightened).
Step 3. Read, read the value on the tape measure.
Step 4. The measurement can be repeated 2-3 times to eliminate errors.

Women Chest & Cup Size Please Click Here>

Back To Top>

Go To The SIZE GUIDE>
About Shipping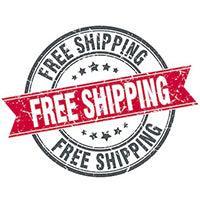 ---
About shipping
Different countries have different transportation times and shipping companies.
Due to the COVID-19 and some special circumstances, some packages may be delayed a little.
The shipping countries and time table:
| | |
| --- | --- |
| Country | Time |
| United States | 5-15 Business days |
| Australia | 5-14 Business days |
| Canada | 7-16 Business days |
| United Kingdom | 6-18 Business days |
| France | 7-16 Business days |
| Germany | 6-16 Business days |
| Italy | 7-20 Business days |
| Spain | 7-15 Business days |
| Rest of world | contact us to confirm the shipping time and method. |
If your parcels will delayed, we will notify you by email in advance.
*Some accident and urgent situations will affect the delivery. But we will also notify customers in advance and solve problems in time.
Any questions, please contact us in time.
Email: service@nebilityvip.com return
Exchange & Return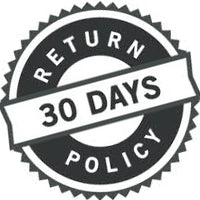 ---
*You should measure and choose your size before placing the order. Confirm the size and address again by our email. (Usually we will send a email after you place order.)
*If there are quality problems such as sending the wrong size, sending the wrong product, or damage, we will resend the correct product for free.
When the product is not suitable for you, you can choose to return or exchange it, but it must also meet the following requirements:
1. Inform us of this news via email or Facebook in time.
2. Do not return directly to the address on the package.
3. Get the details of return and exchange by contact us, including method/address/product.
4. Only in 30 days(After you received it.)
PS: The refunded fee needs to be borne by the customer, and the details of the fee are communicated by email or Facebook.