People who bought this product also bought
DESCRIPTION
Sweating & Fat Burning
Allow heat to accumulate quickly, increases local body temperature, promotes sweating, makes you sweat up to 3-5 times more than the usual sportswear! Also accelerate blood circulation, thereby improving the activity of lipase and accelerate the decomposition of abdominal, waist and back excess fat!
Elasticity & Soft & Keep Dry
Elastic neoprene fabric for a comfortable fit and flexibility. Free from latex, breathable, moisture-wicking fabric that won't irritate skin, and is not easy to be allergic, meeting your requirements for comfortable wearing all day.
Adjustable Compression & Strong Pressure
3 rows of hooks on the abdomen, which can adjust the size and tightness you need. Added 3 adjustable waistbands to the outer layer of slimming belt. Double compression design which fits snugly around the midsection without rolling up and down. Effectively flatten tummy, trim and smooth the waistline. Help to get a perfect body curve easily.
Correct Posture & Support Body
4 spiral steel bones design which provide higher pressure to abdomen and perfectly support lower back. Allow to walk and exercise without bending, folding, rolling up or down. Keeping the waist straight all day long. Also help to relieve back pain, improve the posture, strengthen body shape, and prevent waist injuries.
Nebility Size Chart
TAG SIZE

WAIST
(INCH)
WAIST
(CM)
LENGTH
(INCH)
S
24.4-27.5

62-70
12.2

M
27.5-30.7
70-78

12.2

L
30.7-33.8

78-86

12.2

XL
33.8-37.0

86-94

12.2

2XL
37.0-40.1
94-102

12.2

3XL
40.1-43.3
102-110

12.2
×
Nebility Size Chart
TAG SIZE

WAIST
(INCH)
WAIST
(CM)
LENGTH
(INCH)
S
24.4-27.5

62-70
12.2

M
27.5-30.7
70-78

12.2

L
30.7-33.8

78-86

12.2

XL
33.8-37.0

86-94

12.2

2XL
37.0-40.1
94-102

12.2

3XL
40.1-43.3
102-110

12.2
Confirm Your Size
Every product has size chart, which can be viewed by clicking "SIZE GUIDE" on the page.
The uniform unit used in the size table is inch.
If still any problem, be free to email us.
Measurement methods:
Step 1. Using your tape measure, measure the entire chest, waist or buttocks horizontally. (Note: If measure the hip, you need to move the tape from the waist down to the widest position of the hip.)
Step 2. Relax your hands, breathe naturally, and the tape measure must be straightened. (Note: the tape measure should be kept level with the ground and straightened).
Step 3. Read, read the value on the tape measure.
Step 4. The measurement can be repeated 2-3 times to eliminate errors.

Women Chest & Cup Size Please Click Here>

Back To Top>

Go To The SIZE GUIDE>
About Shipping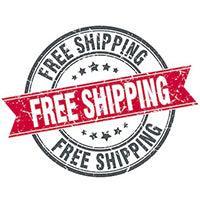 ---
About shipping
Different countries have different transportation times and shipping companies.
Due to the COVID-19 and some special circumstances, some packages may be delayed a little.
The shipping countries and time table:
| | |
| --- | --- |
| Country | Time |
| United States | 5-15 Business days |
| Australia | 5-14 Business days |
| Canada | 7-16 Business days |
| United Kingdom | 6-18 Business days |
| France | 7-16 Business days |
| Germany | 6-16 Business days |
| Italy | 7-20 Business days |
| Spain | 7-15 Business days |
| Rest of world | contact us to confirm the shipping time and method. |
If your parcels will delayed, we will notify you by email in advance.
*Some accident and urgent situations will affect the delivery. But we will also notify customers in advance and solve problems in time.
Any questions, please contact us in time.
Email: service@nebilityvip.com return
Exchange & Return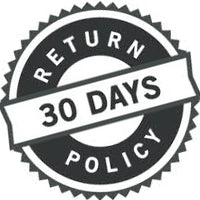 ---
*You should measure and choose your size before placing the order. Confirm the size and address again by our email. (Usually we will send a email after you place order.)
*If there are quality problems such as sending the wrong size, sending the wrong product, or damage, we will resend the correct product for free.
When the product is not suitable for you, you can choose to return or exchange it, but it must also meet the following requirements:
1. Inform us of this news via email or Facebook in time.
2. Do not return directly to the address on the package.
3. Get the details of return and exchange by contact us, including method/address/product.
4. Only in 30 days(After you received it.)
PS: The refunded fee needs to be borne by the customer, and the details of the fee are communicated by email or Facebook.