People who bought this product also bought
DESCRIPTION
SOFT SMOOTH & BREATHABLE.
The sleeveless body shaper is made of innovative super elastic thin fabric, it is comfortable, soft and breathable to snugly fit your body, but isn't restrictive. You will notice that it changes the way you look, helps your body more smooth and slim. And you don't worry about getting too hot and sweaty, because this very sleek and soft luxurious fabric is enough thin, suitable for all-day comfort, ideal for hot weather or warm climates.
COMFORTABLE AND CONVENIENT.
The basic full body shaper for women with the 3 hooks around panty area, is easy bathroom access. The inner lining of tummy control panties makes you more healthy, soft and skin-friendly. Built-in bra with lightly underwire mold cups provides extra coverage and support. And the adjustable straps and back 2 hooks provide comfort and fit flexibility. All give you a super comfortable fit on your whole body, hug your curves, and will not bother you while wearing it.
TUMMY CONTROL & BUTT LIFTER.
Tummy Control+Butt Lifter=A Slim Body Curve. This bodysuit for women, with its added unique elastic mesh in inner, tucks your belly in and shrinks the midsection quicker, gives you a super nice shape, helps you look great/smooth on the whole. Besides, the fit and compression of lingerie bodysuit are just right, so you will not feel too much squeeze or tension. You can wear this womens shapewear as a basic undergarment or alone to pair with pants or skirts.
INVISIBLE UNDER CLOTHES.
Our body briefer hugs your waist and hip perfectly. Its sleek shaping fabric works invisibly "back stage" to ensure your style gets all the applause. No one knows you wear a shapewear bodysuit, but they will notice your slim and natural look. There is no boning to poke through like a corset would, so it actually feels good and you can wear it all day, perfect under dresses and nice clothes for outings.
Nebility Size Chart
| | | | |
| --- | --- | --- | --- |
| Tag Size | WAIST (Inch) | CUP SIZE | Length (Inch) |
| S | 23.6-26.4 | 30B/32B/34A | 26 |
| M | 26.4-29.1 | 34B/32C | 26.8 |
| L | 29.1-31.9 | 36B/34C/32D | 27.6 |
| XL | 31.9-34.6 | 38B/36C/34D/32E | 28.3 |
| 2XL | 34.6-37.4 | 40B/38C/36D/34E | 29.1 |
| 3XL | 37.4-40.2 | 42B/40C/38D/36E | 30 |
×
Nebility Size Chart
Tag Size

WAIST

 (inch)

CUP SIZE

Length (inch)
S

2

3.6

-26.

4

30B/32B/34A

26

M

26.

4

-29.

1

34B/32C

2

6.8

L

29.

1

-3

1.9

36B/34C/32D

2

7.6

XL

3

1.9

-3

4.6

38B/36C/34D/32E

2

8.3

2XL

3

4.6

-3

7.4

40B/38C/36D/34E

29.

1

3XL

3

7.4

-4

0.2

42B/40C/38D/36E

30
Confirm Your Size
Every product has size chart, which can be viewed by clicking "SIZE GUIDE" on the page.
The uniform unit used in the size table is inch.
If still any problem, be free to email us.
Measurement methods:
Step 1. Using your tape measure, measure the entire chest, waist or buttocks horizontally. (Note: If measure the hip, you need to move the tape from the waist down to the widest position of the hip.)
Step 2. Relax your hands, breathe naturally, and the tape measure must be straightened. (Note: the tape measure should be kept level with the ground and straightened).
Step 3. Read, read the value on the tape measure.
Step 4. The measurement can be repeated 2-3 times to eliminate errors.

Women Chest & Cup Size Please Click Here>

Back To Top>

Go To The SIZE GUIDE>
About Shipping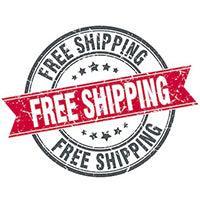 ---
About shipping
Different countries have different transportation times and shipping companies.
Due to the COVID-19 and some special circumstances, some packages may be delayed a little.
The shipping countries and time table:
| | |
| --- | --- |
| Country | Time |
| United States | 5-15 Business days |
| Australia | 5-14 Business days |
| Canada | 7-16 Business days |
| United Kingdom | 6-18 Business days |
| France | 7-16 Business days |
| Germany | 6-16 Business days |
| Italy | 7-20 Business days |
| Spain | 7-15 Business days |
| Rest of world | contact us to confirm the shipping time and method. |
If your parcels will delayed, we will notify you by email in advance.
*Some accident and urgent situations will affect the delivery. But we will also notify customers in advance and solve problems in time.
Any questions, please contact us in time.
Email: service@nebilityvip.com return
Exchange & Return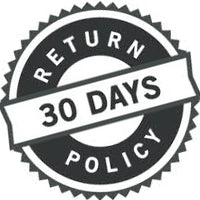 ---
*You should measure and choose your size before placing the order. Confirm the size and address again by our email. (Usually we will send a email after you place order.)
*If there are quality problems such as sending the wrong size, sending the wrong product, or damage, we will resend the correct product for free.
When the product is not suitable for you, you can choose to return or exchange it, but it must also meet the following requirements:
1. Inform us of this news via email or Facebook in time.
2. Do not return directly to the address on the package.
3. Get the details of return and exchange by contact us, including method/address/product.
4. Only in 30 days(After you received it.)
PS: The refunded fee needs to be borne by the customer, and the details of the fee are communicated by email or Facebook.